Do you need ...
a new website?|to market your business online?|help being consistent on social media?|to optimise your website for search engines?|help with your content marketing?|a digital marketing strategy?
Recent website design & digital marketing projects 
Working alongside businesses to make their digital dreams come true! From custom built websites, delivering strategic digital marketing campaigns to creative online advertising solutions – on this page you will find a little bit of everything I have worked on recently.
Below you'll find highlights of clients I've had the opportunity to work with in the past. Click through to take a look around their websites and get an idea of the work I produce.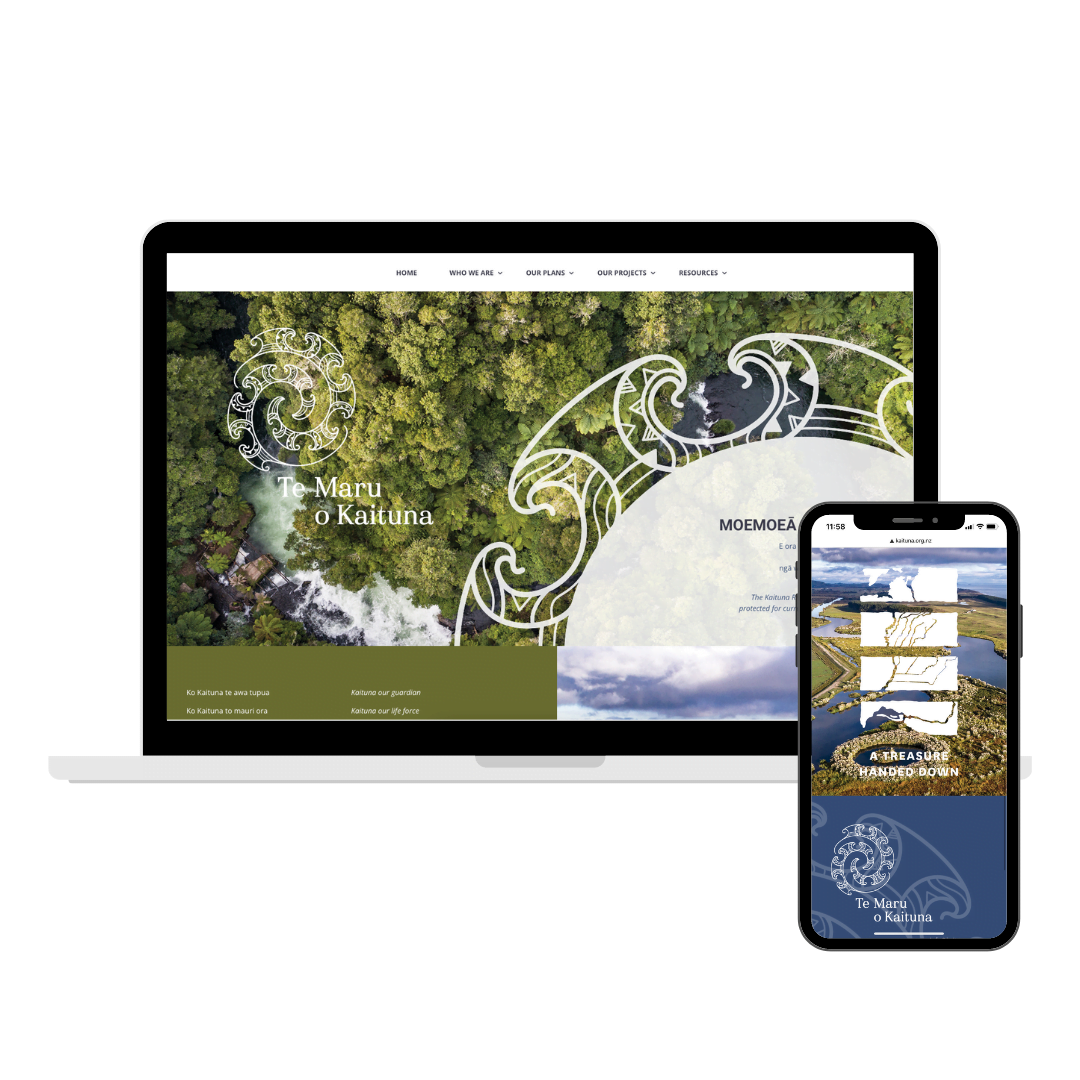 Te Maru o Kaituna
website development
The co-governance group based in the Bay of Plenty needed a web presence to communicate their projects and actions to their key stakeholders and wider community.
Eilish Burt Photography
website development
Positioning herself as the leading wedding photographer in the Bay of Plenty Eilish Burt leaned into the development of a new website on the ShowIt Platform. Now she has a website that represents her unique style.
Ngā Kākano
website development
With a vision to make health care accessible to their community Ngā Kākano required a easy to navigate website to facilitate registrations, enrolments and appointment enquiries.
EngelElzen Cookware
Shopify Website
A collaboration between chef Michael Van de Elzen and Carl Engel – EngelElzen was brought to life online via the Shopify platform to take advantage of their seamless e-commerce functionality.
Dermal Glow
Digital Marketing - Website
What started with a brand development project, quickly followed by a full website development project, the addition of E-commerce functionality, various marketing material pieces & digital advertising solutions.
Dome Cafe Group
website development
Dome holds a very special place for me, spending many years working with the team when I lived abroad. The Dome website needed a redesign to get them visible again.
Adria is very talented at what she does. She knows exactly how to transmit the ideas that are in your head into a website that connects perfectly to your cliental and portrays your style of business. Grahn Creative is highly recommended to anyone requiring a website to boost their business!